A NIGHT TO REMEMBER: APRIL 4, 2020
Special Titanic Last Meal Event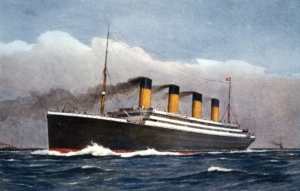 Join us for A Night to Remember – a special evening featuring a recreation of the last meal served on the R.M.S. Titanic. This once in a lifetime event will take place at Spring Mill Manor at 171 Jacksonville Road, Ivyland, PA 18974. In addition to a wonderful meal, the evening will include an exclusive exhibition of never before seen Titanic artifacts from the private collection of renown Titanic expert Craig Sopin. Come dressed to impress or in your finest period clothing. 
Tickets are now available for $150 per person. Select the number of tickets desired below and click the "Buy Now" button to go to our secure PayPal page to order your tickets.  Make sure to include your contact information with your order. If you prefer to send a check, you can download an order form by clicking here. Orders must be in by March 17, 2020.
If you or your business are interested in a special sponsorship package, contact us at 267-250-8841 or at events@nadcmuseum.org to find out what is available. Proceeds from the event benefit the capital campaign of the Johnsville Centrifuge & Science Museum.
As always, thank you for your support. We'll see you on the 4th!